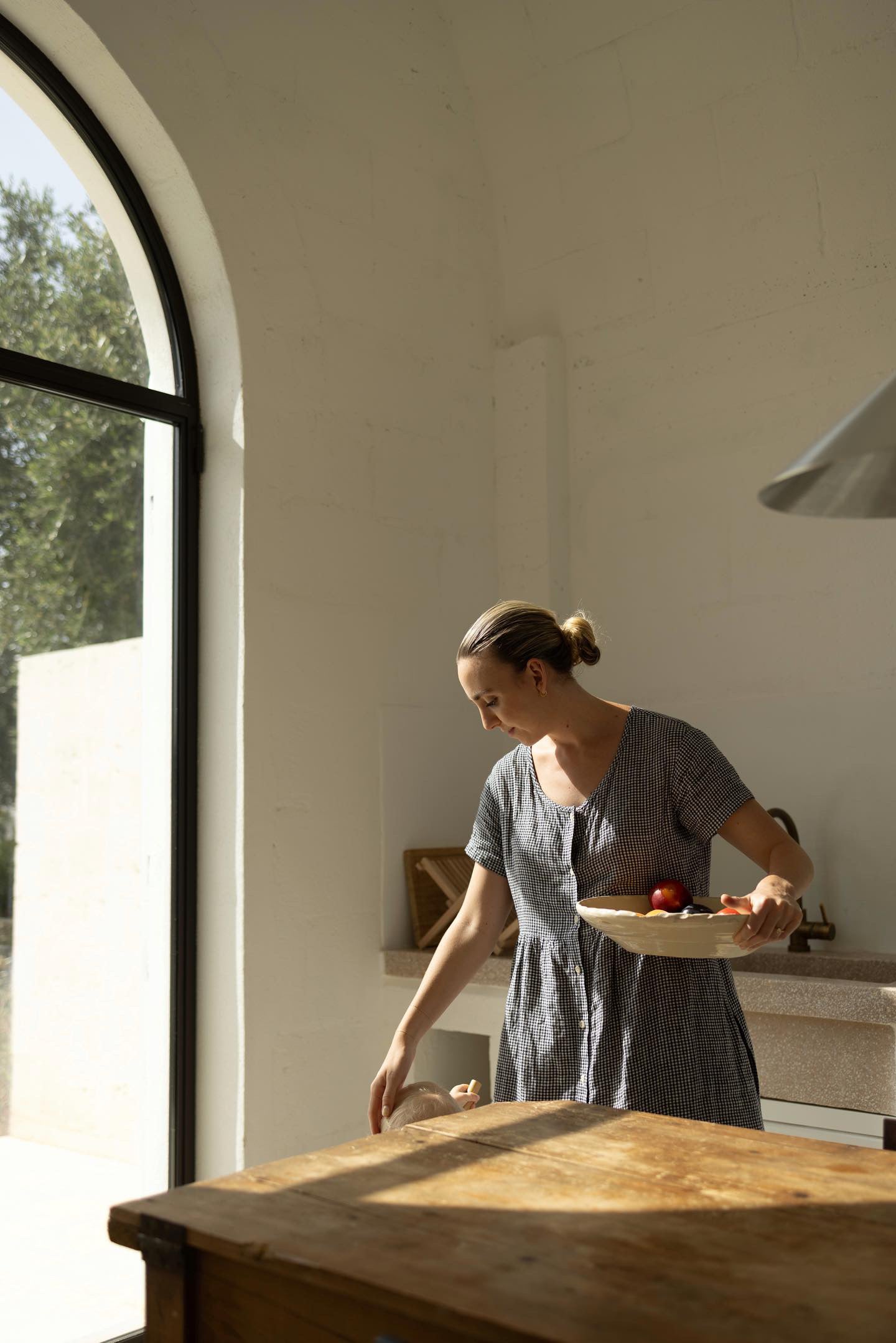 Chrizelle Lategan
Australian based content creator, mama, and all around creative, Chrizelle Lategan recently embarked on a month long European vacation with her husband and one year old son.
We were lucky enough to sneak into her suitcase — at least, our pieces were! We've finally caught up with her to hear some highlights about where she went, what she ate and what she wore. Keep reading!
Tell us about your amazing trip! What places did you visit, and how long were you traveling for?
It was our first overseas trip as a family of 3. We had booked the trip ages ago, but it got postponed for a few years. So, it felt very special to finally be able to share this with our little boy. We traveled around Europe for just over a month, starting off in Sicily, Italy, then Paris, and ending our trip in the Greek islands.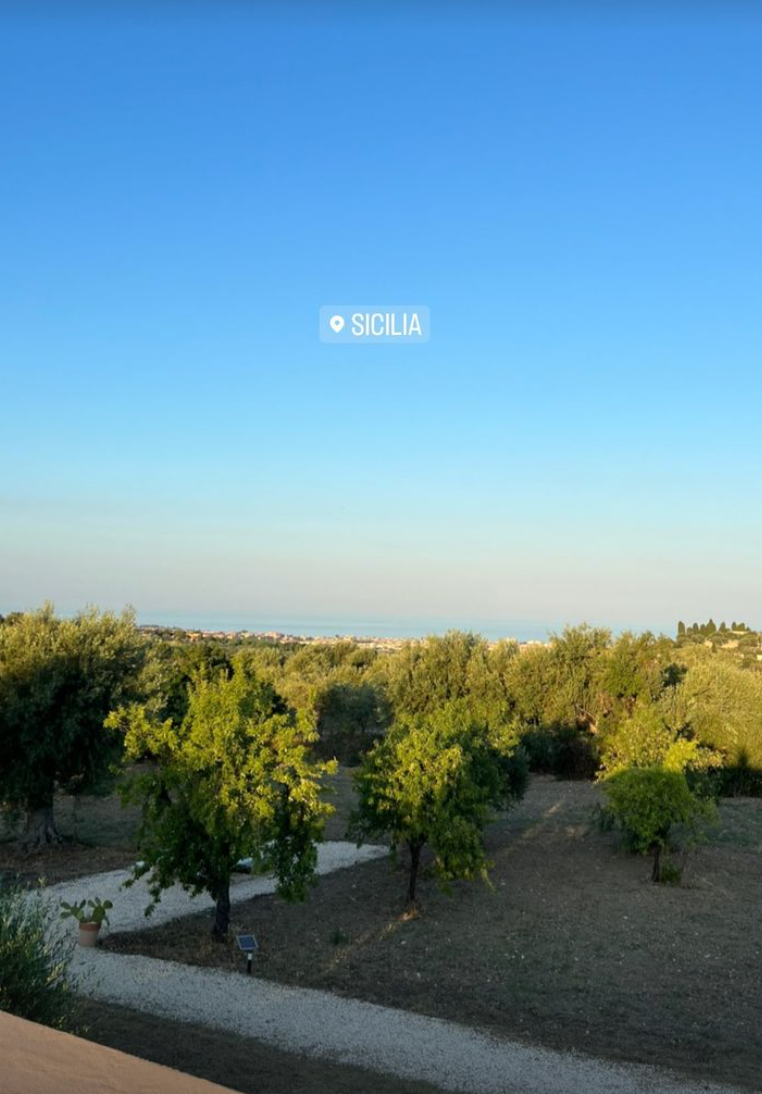 Has any place stood out as a favorite?

There were too many amazing places, each unique and special in its own way. However, I must say that our first time in Sicily, Italy was a standout. It was so different from the rest of Italy. We are major foodies, and we loved the food here, especially the brioche and granita for breakfast.things I love and meeting wonderful people.
Is there anything you've seen (clothing, art, food, architecture, etc.) that has inspired you in some way and that you'd like to implement back home?
I'm always inspired by classic European architecture and the grandeur of everything. Additionally, I'm drawn to the beautiful French way of dressing and embracing minimal/classic pieces in my wardrobe. As for food, we loved the Mediterranean style of cooking and how fresh everything felt. We'll definitely be implementing more of that at home.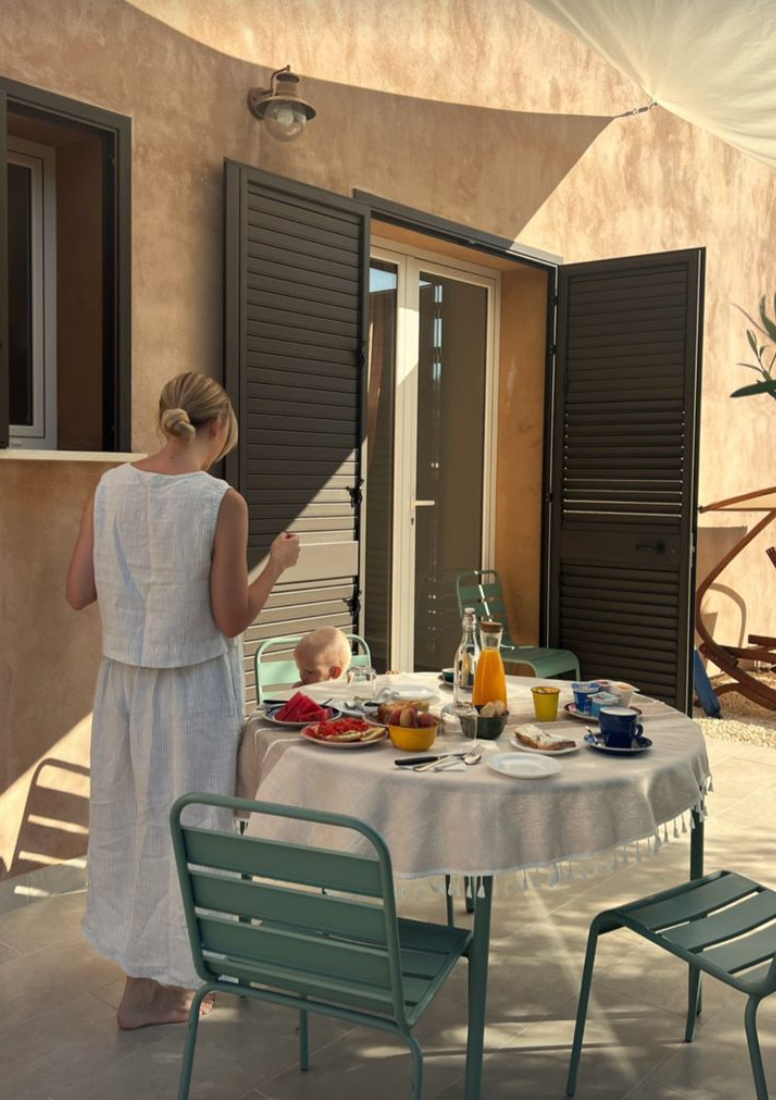 What was your favorite thing you ate and where?
In Noto, Sicily, we had brioche and almond granita, as well as the ricotta cannolis. And, of course, all the feta cheese and cheese pies in Greece.
What did you pack that you've loved wearing, and what could you have left at home?
I tend to overpack, so this time I made sure everything I packed were pieces I could wear repeatedly. I roughly planned a capsule wardrobe with neutral tones and lightweight linen. It was the best decision I made; getting dressed was so easy since everything went together. I wore Gillian Stevens dresses, skirts, and linen shorts the most. However, I definitely could have left behind the knitted pieces. I brought along 2 sweaters that I didn't wear at all. Also, I packed a lot of things for Sammy. We brought basically everything for him, including a camping cot, which turned out to be completely unnecessary as all the places we stayed had them.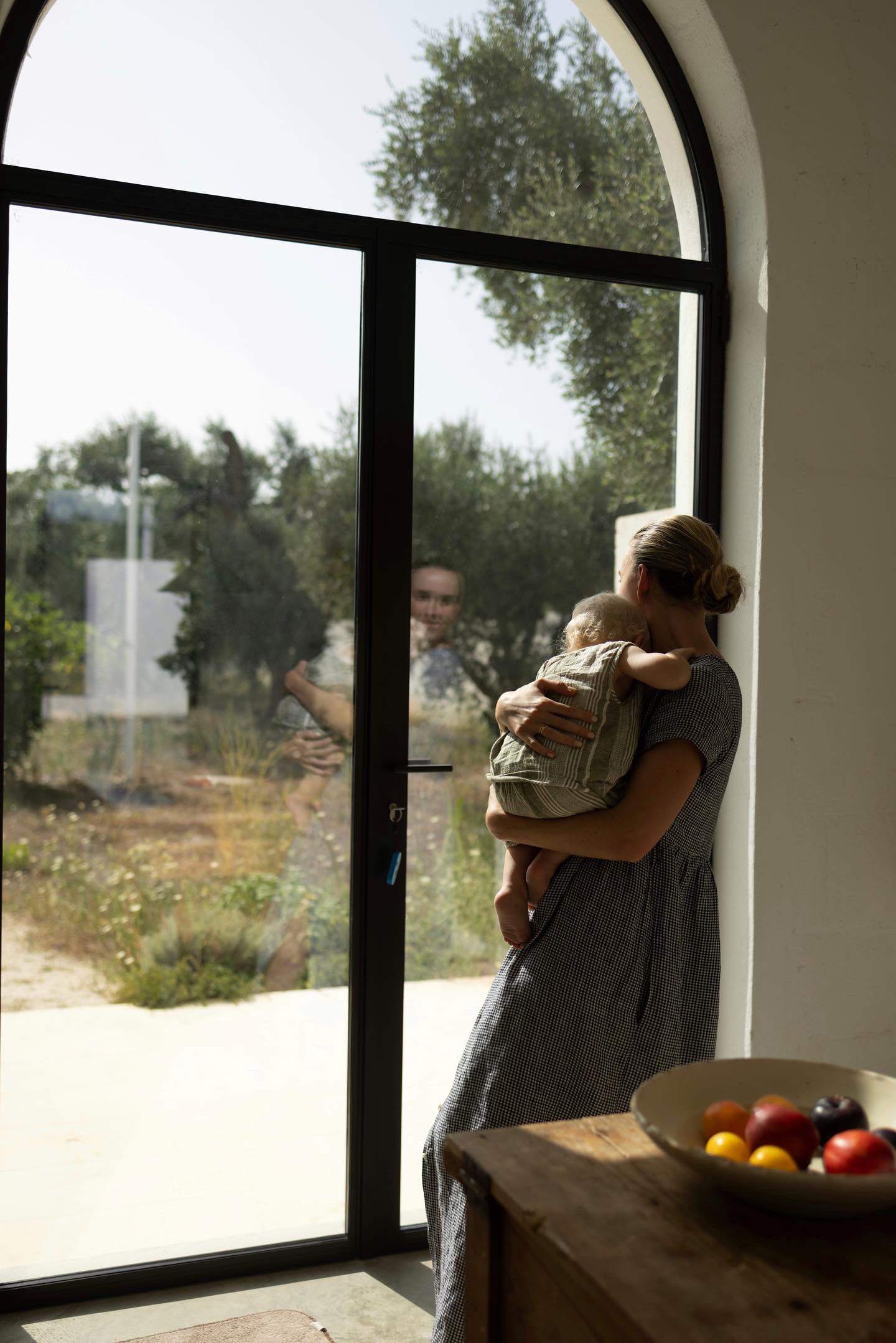 How old is your son, and how has it been traveling with him?
He's just over 15 months old. While it wasn't the easiest thing in the world to travel with a toddler, I'm so happy we did it and experienced it with him. There are things we will do differently on our next trip, including staying longer in places and minimizing unnecessary travel.