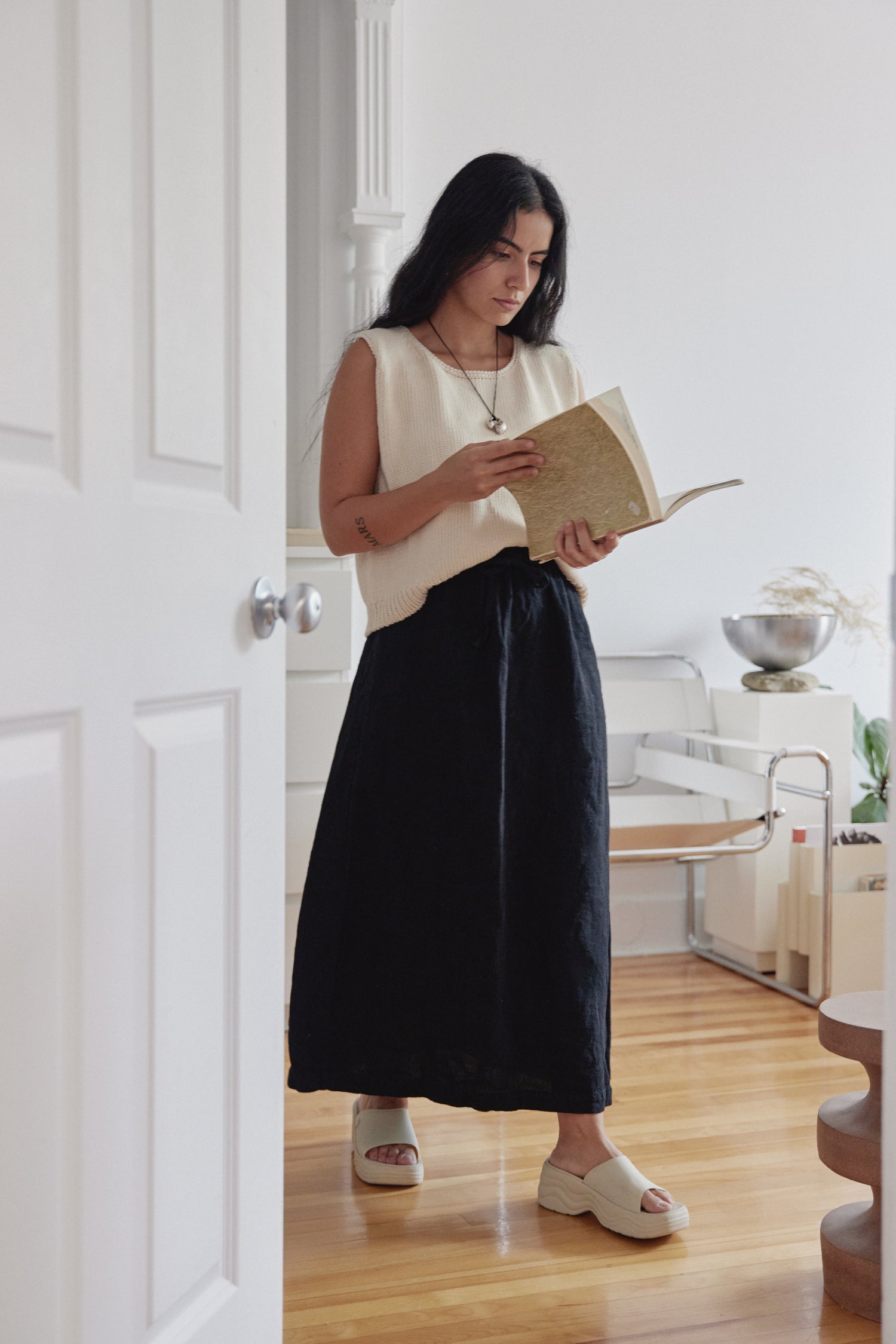 Zeynep Boyan
Zeynep Boyan is a a self-taught artist and designer based in Montréal working with clay as her primary material.
When I first came across Zeynep's work, I was instantly drawn in to the unique shapes and beautiful use of texture. I was additionally thrilled to find out that she is based in Canada.
We were lucky enough to get a peek into her studio, hear more about her process and the way she incorporates her love of nature, past experiences and unexpected inspirations into her work.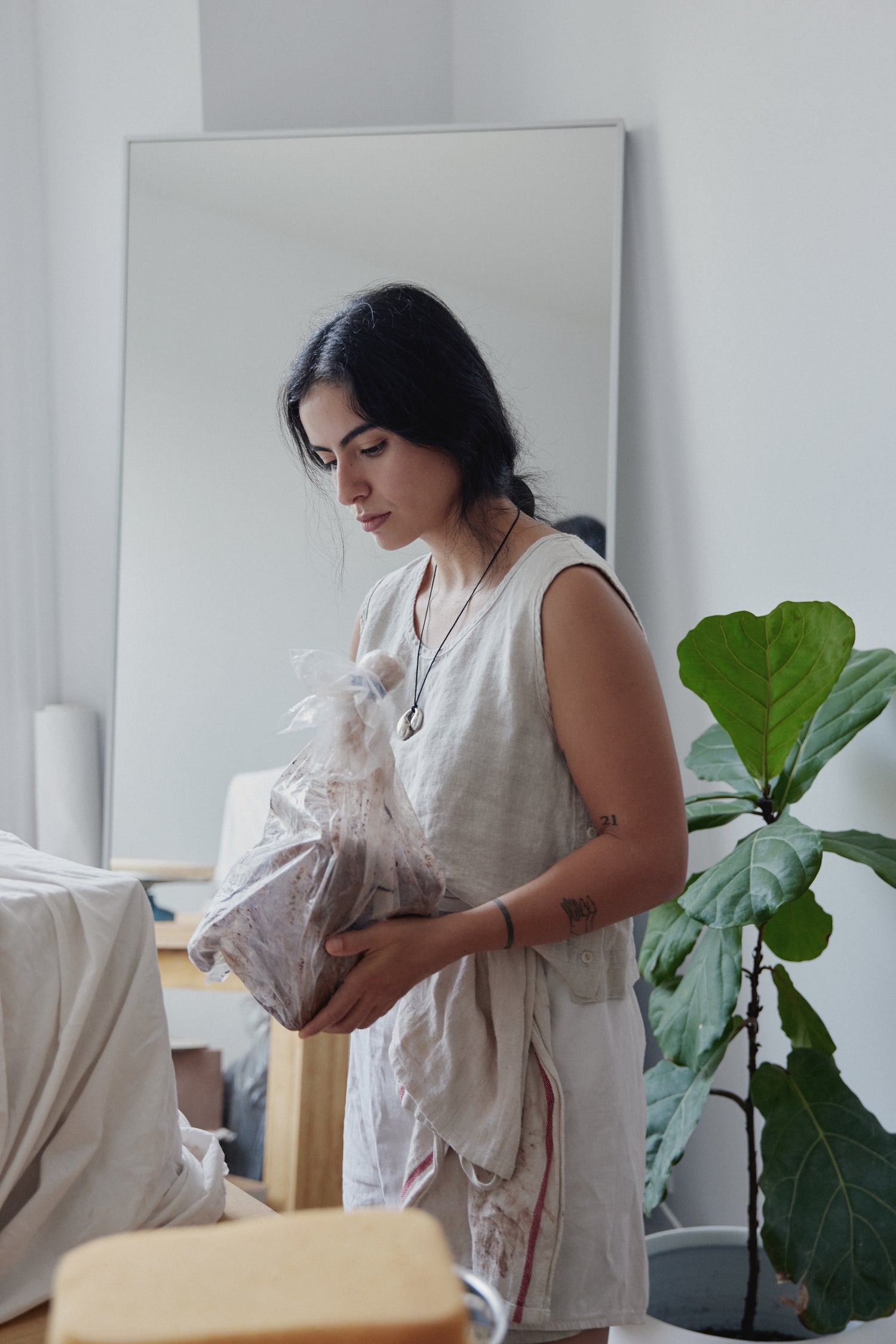 Tell us a bit about your upbringing. Did you grow up in Montreal
Montreal wasn't a big part of my life until about two and a half years ago when we decided to move from Istanbul. While I spent most of my adult life in Istanbul, I was fortunate to have a childhood in the south of Turkey, in a city called Adana, where springtime was filled with the fragrance of blooming orange trees, the weather was pleasantly warm, and the sea was within reasonable reach. Luckily, my family is still living there and I get the chance to visit them whenever I have the opportunity.




Why clay? Did you ever explore other mediums during your more formative years as an artist?
I studied film and photography, two mediums I used in my early creations. Both continue to play an integral role in how I present my work at the moment. When it comes to hands-on creations, I experimented with fiberglass and plaster, yet eventually found myself drawn back to working with clay. I find clay, particularly stoneware clay, to possess a nice plasticity that compliments the sculptural shapes and larger-scale pieces I create at the studio. I also appreciate its durability, knowing that each piece will last for many years to come has a great significance for me. Even though other materials might come into play again in the future, clay will always have a special place in my work.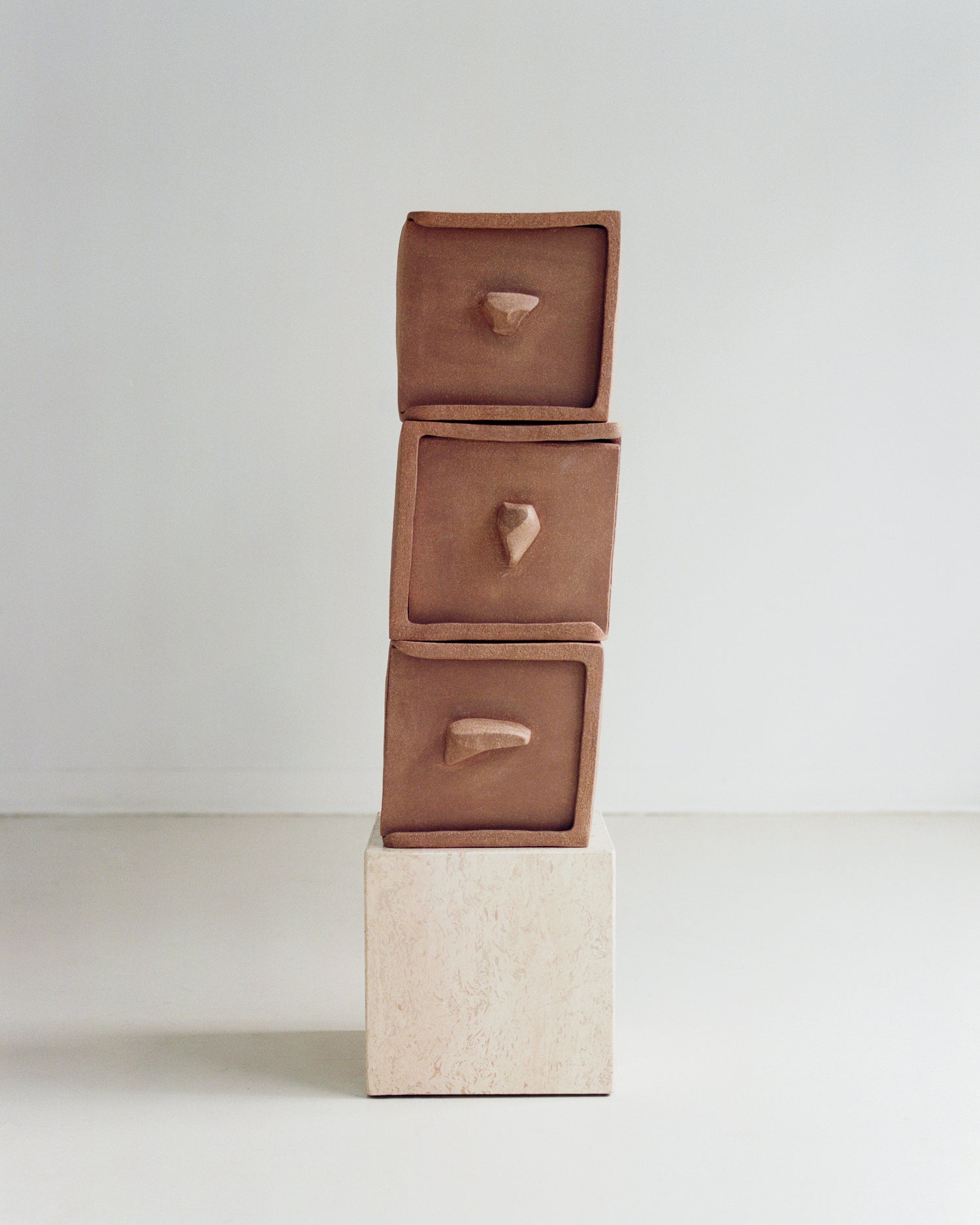 Something unexpected that recently inspired you to create something.
We have recently launched our latest furniture piece, the Units. The inspiration behind this piece was a pencil case I had when I was a kid. It was completely made out of wood like a Mikado case. I still remember every detail of it. Reminiscing these memories from my childhood and applying it to my work is very valuable and unexpected.


Something most people wouldn't know about you.
I can speak Dutch.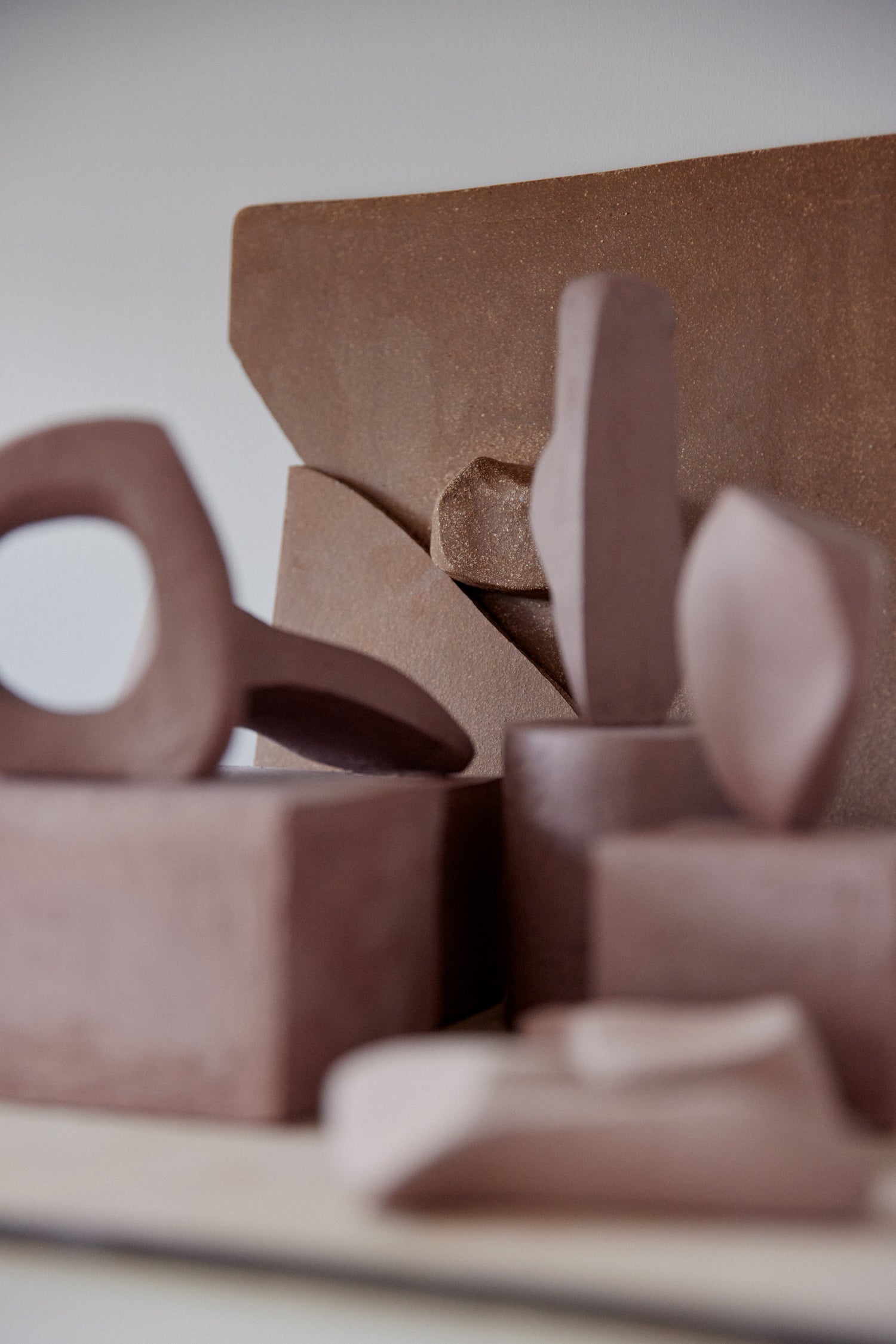 As a creative person, how has your work influenced other aspects of how you live?
One of the reasons why I started working with clay is because I love making things using my hands. Feeling the material, its texture and what it can be used for excites me a lot in the process and hands are great tools to make, repair or destroy things. When I look at my surroundings now, I see the influence that my work has with the objects that surround me and the way I communicate with them. I love anything handmade and one-of-a-kind. I used to despise imperfections but the fact that it is a part of the process has grown on me in time.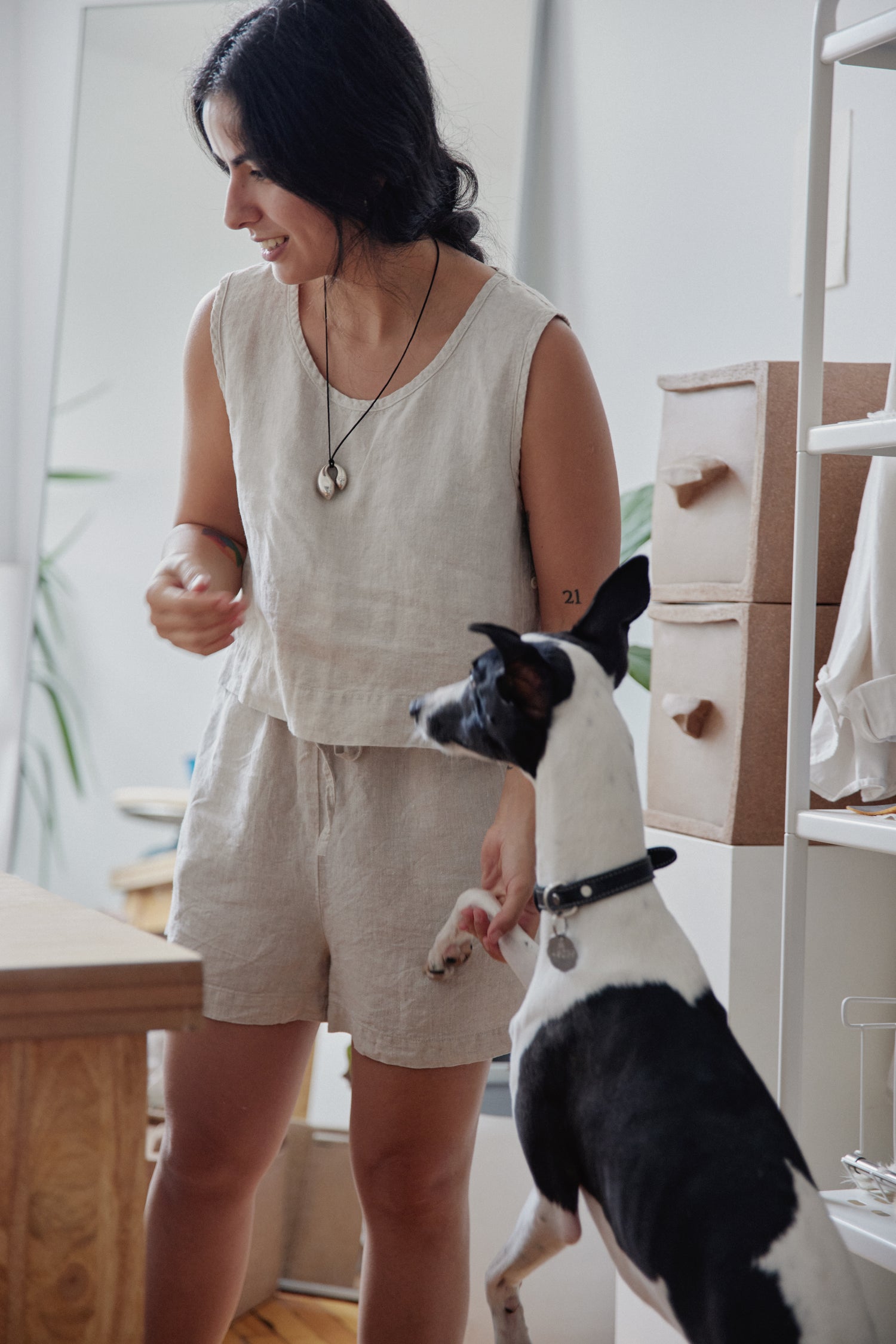 How do you "shut off" from work? Is there anywhere you go or something you do when you need to separate yourself?
Moments spent with Art, my dog. Taking a break with him during the day helps me to step back and gain a different perspective, particularly when I'm facing an obstacle. Either taking a short walk in our neighbourhood or hiking outside of the city, I feel present and at ease when I am with him.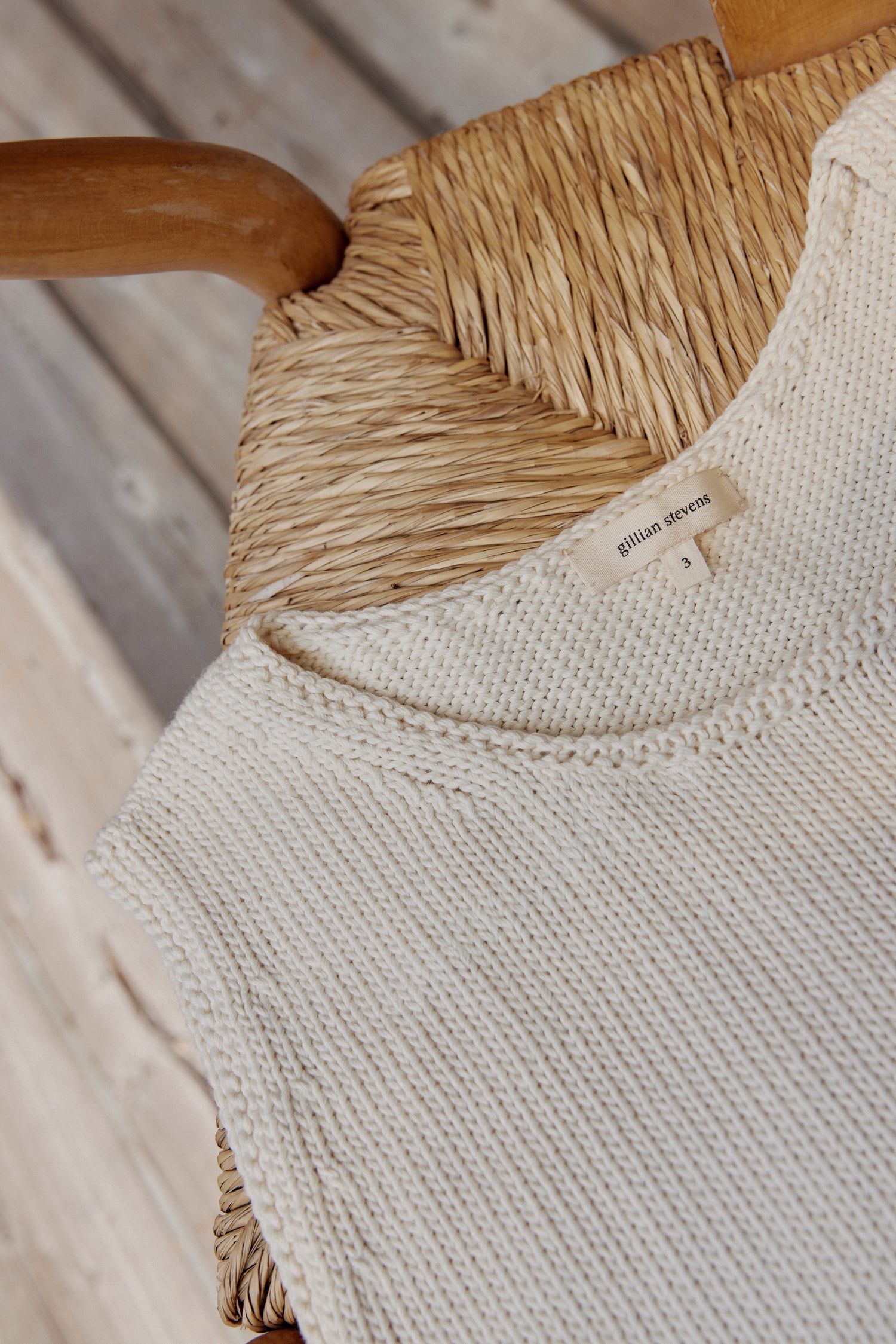 Describe your personal style. Do you have any pieces in your wardrobe that you couldn't live without?
Jewelry is a big part of how I express myself. I tend to lean towards durable, comfortable, and straightforward clothing styles, complemented by accessories.  A perfect combination for a day out would be a boxy white tee, perfect pair of straight jeans, an oversized trench coat paired with bold silver jewelry.
Last song you danced to.
Future Perfect by The Durutti Column.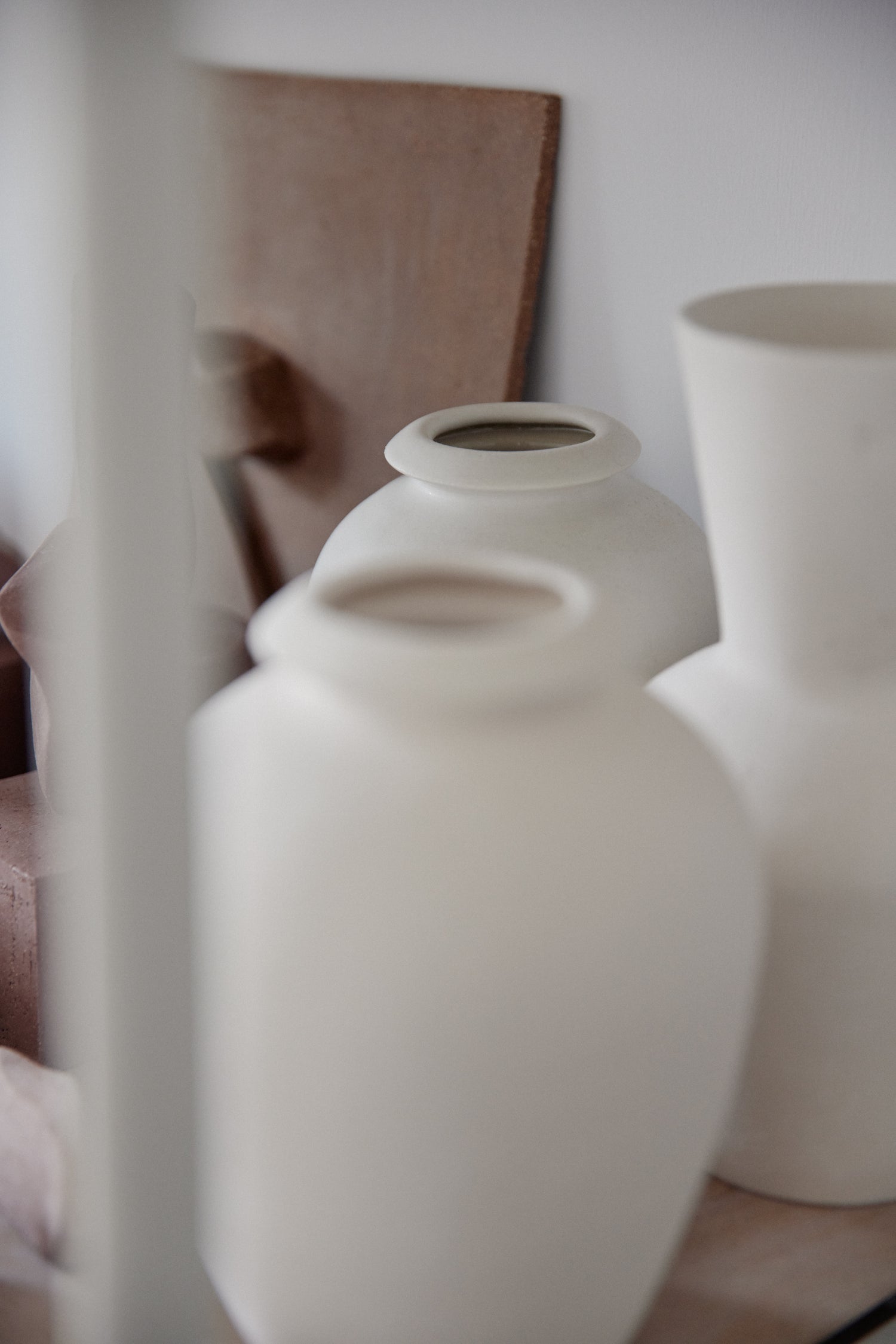 Last best thing you ate.

Aubergine croquettes topped with cream cheese and pickled onions.