Gillian Stevens is a Canadian womenswear collection of easy to wear, classic designs made with quality sustainable fabrics.
Thoughtfulness is core to everything we do, from sourcing high quality natural textiles, to partnering with like-minded individuals who share our values of sustainability and ethical practices. Each piece of clothing carries with it the stories of those involved in bring it to being, and those stories intertwined with our own are what makes our clothing meaningful. 
Our designs and collections are timeless, made to last and to be cared for, so that they become treasured pieces in your wardrobe for many years to come.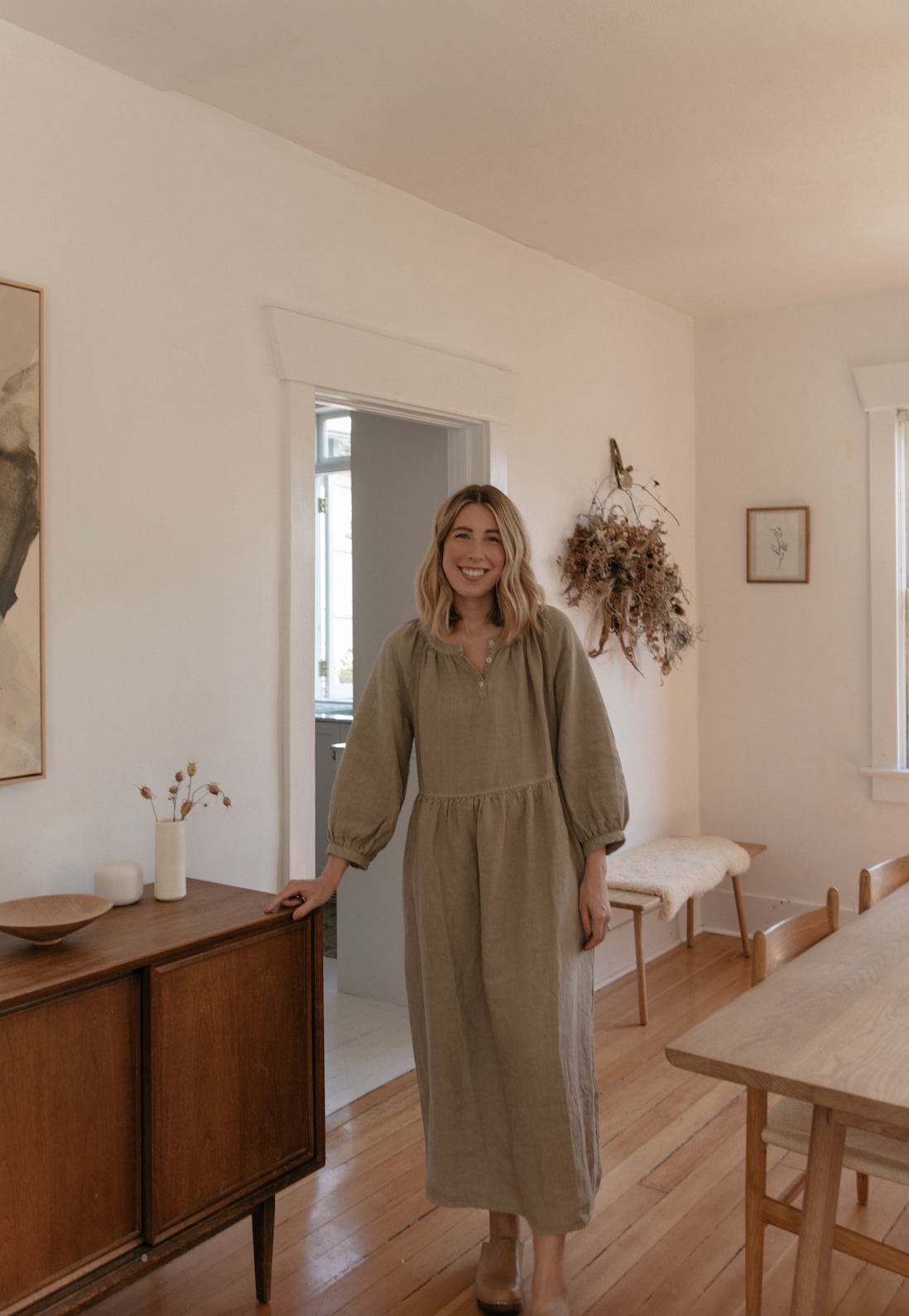 About the Designer
Gillian has always been inspired by the way that clothing fits into our lives. The meaning that an item can hold by the way it serves us, is a source of comfort, and how it connects us to special memories and people we love.

Gillian is passionate about creating simple and well made clothing for everyday living, that fits easily into your life. As someone who has worked from home for years, and is now a mother - the need for clothing to fit into your lifestyle is a driving force behind her brand and designs.
The focus of the collections will always be classic pieces that can be worn as elevated, everyday clothing - always made ethically and sustainably.