Our Process
Our thoughtful approach means that every aspect of production is considered. The origin of our fibres, the manufacturing process, the trims, labels and the packaging that we use, are all carefully chosen. We are passionate about making intentional choices as we seek to reduce waste and find better practices that help make a positive ecological impact.
By designing timeless and made to last garments, we hope that our pieces can be worn and loved, cared for, and mended when necessary to last for many years.
Materials
We have chosen to work with primarily natural fibres which are biodegradable and more environmentally friendly to produce. 
Linen
Linen is considered to be the oldest fabric in the world. It is naturally antibacterial and extremely durable, about 2-3 times stronger than cotton. It is machine washable, dries quickly, and gets stronger with wear which results in a long lasting garment.
Linen has a naturally low environmental impact. The production process requires significantly less water than cotton, and almost all of the flax plant can be used which means there is very little waste of the plant. 
Our linen is from Lithuania, and is Standard 100 OEKO-TEX® certified.
Organic Cotton
All our cotton has been GOTS certified. This certification guarantees the traceability of the organic cotton, as well as the standard of fair treatment to every person involved in the supply chain.
Alpaca
The use of Alpaca fibre in textiles began in around 2500 B.C., and became very important to ancient Peruvian cultures. To more than one million small alpaca farmers in the central Andes, alpacas are an essential pillar for livelihood as well as cultural identity. Our yarn partners in Peru have direct contact with many families that depend on the alpaca as their main source of income. This contact is invaluable to assure the sustainability of the alpaca supply Chain and a better livelihood to the communities. 
There are over twenty different natural colours of alpaca fibres, classified into nine pure colours, with many other subtle shades and hues. Which allows for many beautiful colour options without needing to be dyed.

Compared to other animal fibres, alpaca has a low grease content which means that much less energy and chemicals are required to treat the water for the washing process. 
Wool
Our wool comes from the Andean highlands, and is un-dyed. It's incredibly soft, which isn't a typical characteristic of wool, but definitely one that made us fall in love with this fibre.
Wool is incredibly durable and warm, but also breathable which makes it a wonderful textile to wear - especially in the colder months. 
Our yarns are spun by farmers in Peru that are committed to sustainability, as well as a deep connection to their local communities. 
We work only with animal-friendly farmers that ensure the Alpaca's and Sheep aren't harmed but are treated with care.
Gillian Stevens is a Canadian womenswear collection of easy to wear, classic designs made with quality sustainable fabrics.
Thoughtfulness is core to everything we do, from sourcing high quality natural textiles, to partnering with like-minded individuals who share our values of sustainability and ethical practices. Each piece of clothing carries with it the stories of those involved in bring it to being, and those stories intertwined with our own are what makes our clothing meaningful. 
Our designs and collections are timeless, made to last and to be cared for, so that they become treasured pieces in your wardrobe for many years to come.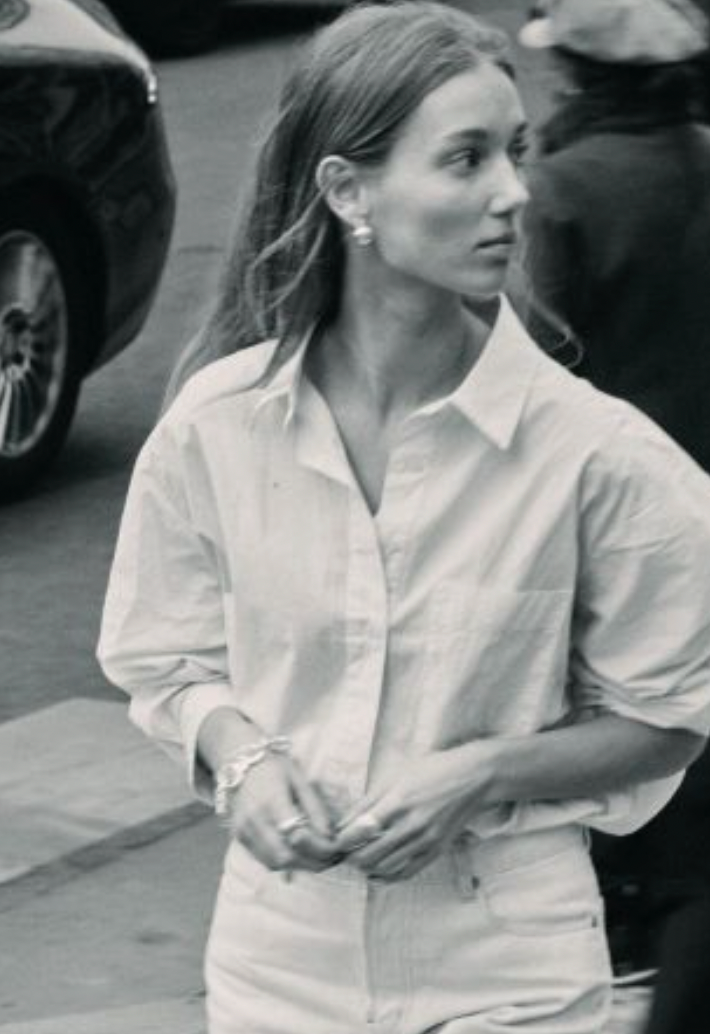 About the Designer
Gillian has always been inspired by the way that clothing fits into our lives. The meaning that an item can hold by the way it serves us, is a source of comfort, and how it connects us to special memories and people we love.

Gillian is passionate about creating simple and well made clothing for everyday living, that fits easily into your life. As someone who has worked from home for years, and is now a mother - the need for clothing to fit into your lifestyle is a driving force behind her brand and designs.
The focus of the collections will always be classic pieces that can be worn as elevated, everyday clothing - always made ethically and sustainably.
Button label